If you're like most people, you love a good deal and you've probably used Groupon to get one. But, did you know that you can pay for your Groupon deals virtually? And with that said, does Groupon take Apple Pay? Well, we've looked into it and now we're here to show you how.
Setting up Apple Pay
Apple Pay is a digital wallet service from Apple Inc. that lets users make payments in person, in iOS apps, and on the web.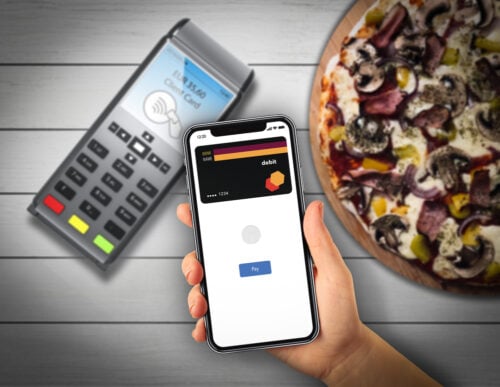 Setting up Apple Pay is easy and only takes a few minutes. Here's how:
Open the Wallet app on your iPhone.

Tap the + sign in the upper right corner.

Follow the steps to add a new credit or debit card. You can use the camera to capture your card information or enter it manually.

Once your card is added, you'll need to verify it with your bank. This is usually done by entering a code that is sent to you via text message or email.

After your card is verified, you're ready to start using Apple Pay.
Does Groupon Take Apple Pay?
Yes, Groupon does take Apple Pay. Groupon confirmed on their website that it accepts digital wallet payment from Apple Pay for your Groupon purchases both online and in the Groupon app.
Groupon has been a leading provider of online coupon codes and discounts. Thousands of people have used the site to find deals on everything from spa treatments to restaurant meals while using Apple Pay as a payment.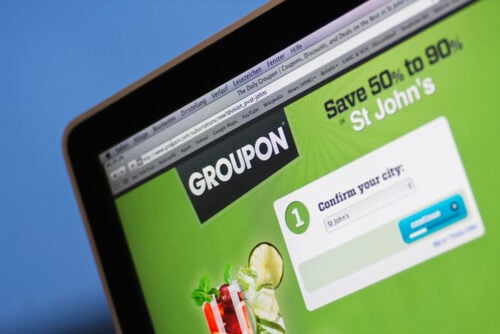 Using Apple Pay at Groupon
Here's how to start using Apple Pay at Groupon:
Create a Groupon account and sign in on the Groupon website or Groupon app.

On the website's sale page, click Add to Cart. Your cart will be updated with the item or deal.

Select Proceed to Checkout after giving the merchant your contact details.

You can see the appointment date and time you choose on the checkout page. If you'd prefer to make your appointment later, choose Remove.

Select Place Order after you've reviewed your purchasing information.
Ready to build your portfolio? With Public.com you can follow other investors, discover companies that are inline with your beliefs, and invest into stocks and crypto with very little money! What are you waiting for? Check out Public Now!
Groupon Payment Options
Here are the following payment methods that Groupon also accepts:
Credit/Debit cards (Visa, Mastercard, American Express, and Maestro)

Groupon gift cards

Groupon coupons

Groupon rewards

Apple Pay

Google Pay

PayPal
Stores That Accept Apple Pay
You may always be on the lookout for stores that accept Apple Pay so that you can avoid having to carry around your wallet. So, here's a list of establishments where you can use Apple Pay:
Safeway

Trader's Joe

QuickTrip

Krispy Kreme

Dunkin' Donuts

Five Guys

Chick-fil-A

Domino's

Pizza Hut
Finding Stores That Accept Apple Pay
If you're looking for a store that accepts Apple Pay, here are some tips to help you find one:
Open the Apple maps app on your phone and search for businesses that accept Apple Pay. From there, you'll be able to see a list of stores that accept Apple Pay.

If you don't see your favorite store listed, don't worry – there are still plenty of other places where you can use Apple Pay.

Just look for the Apple Pay logo at the checkout counter. And if all else fails, you can always ask the cashier if they accept Apple Pay.

Alternatively, you can ask Siri on your iOS device and it will be ready to help you.
With these tips, you should have no trouble finding stores that accept Apple Pay. So don't be afraid to go out and start using your iPhone to pay for things.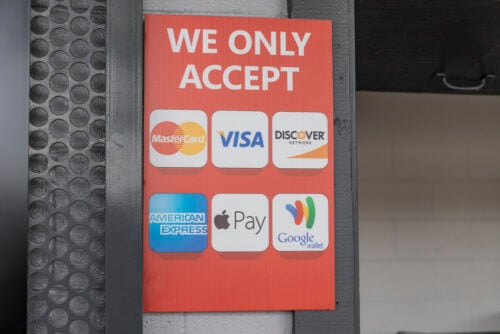 Final Thoughts: Does Groupon Take Apple Pay?
If you're an avid Groupon user, rejoice! You can now use Apple Pay on the Groupon website and mobile app.
This means that you can enjoy all of the convenience and security that comes with using Apple Pay without having to worry about entering your payment information each time you make a purchase.
Groupon and Apple Pay FAQs
Does Groupon Take Google Pay?
Yes, Groupon does take Google Pay for your online order. All you need to do is to select deals from the Groupon website or mobile app, then add them to the cart and proceed to checkout while selecting Google Pay as the payment method.
Does Groupon Accept PayPal?
Yes, Groupon does accept PayPal. You can use your PayPal account to pay for your Groupon purchases just like you would with any other online purchase. Simply add your PayPal information to your Groupon account and you'll be all set to start using it as a form of payment.
Does Groupon Take Samsung Pay?
No, Groupon does not take Samsung Pay as a form of payment. If you prefer a mobile payment, you can use Apple Pay and Google Pay as alternatives. Groupon does accept major credit cards to book your Groupon getaways.